585,938 products from 7 merchants - last update 02/26/2018
Vitamins Gummy Vitamins: Kids Complete with Multivitamin + Omega 3 + Vitamin D
upc: 851356004019
see more
SmartyPants products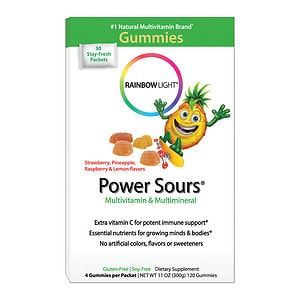 Gummy Power Sours Multivitamin with Extra Vitamin C for Active Kids, Sour Fruit
upc: 021888120123
see more
Rainbow Light products
Vitamin Code RAW Prenatal Multivitamin, UltraZorbe Veggie Capsules
upc: 658010115902
see more
Garden of Life products
Gummies Children's Multivitamin, Princesses
upc: 759427149259
see more
Disney products
It's yabba-dabba-do time. We won't say that kids will line up to take their vitamins if they're promised a Barney or a Wilma or Fred himself, but we will say that it's more likely. Flintstones chewable vitamins, a vitamin classic if there ever was one, come in six flavors and seven character shapes--so even the fussiest kids are sure to have an acceptable choice. This modern Stone Age family provides 10 essential vitamins needed for long-term growth and development. Pediatrician recommended.
upc: 016500078142
see more
Flintstones products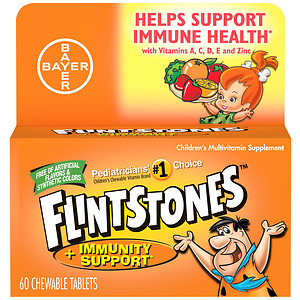 #1 Pediatricians' Choice for Children's Chewable Vitamins.
upc: 016500086192
see more
Flintstones products